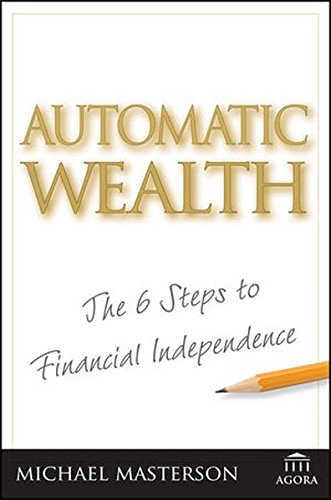 Buy the book here: Automatic Wealth: The six steps to Financial Independence
A book of the title 'Automatic Wealth' is sure to get interest from many, however the this is no get rich quick with no work book. Some specific advice in the book, revolves around USA, however the basic premises of the book is applicable across countries and markets.
The book breaks down the process of wealth building into six steps:
Six Steps to Automatic Wealth:
Continue reading Book Summary: Automatic Wealth – Michael Masterson

We know you love books. We would you like to give two FREE audio books. Grab your trial Audible Membership with Two Free Audio Books . Cancel at anytime and retain your books.