Ask yourself the question, "What activities do I want to complete today?". You will most likely whip out a pen and paper to start listing all the things you want to get done today.
Hmm, so should I write the blog post for this week? What about my bathroom with its white tiles no longer looking white? Oh, I am out of sugar and unless I buy it, I cannot have tea with sugar this evening. That reminds me, I am out of milk too. I have to get it if I want to avoid having last-minute black tea. Okay, so in summary, I must write the blog post, clean the bathroom and buy milk and sugar. Okay, my to-do list is nicely mapped with a list of things I want to achieve today. Good job! Okay, let's check Facebook now for just 10 minutes. Then I will get to my to-do list.
Soon, I realise that my Facebook checking has gone on for a couple of hours, followed by a link in one of the posts which took me on an endless spiral of hyperlink-chasing until…… tea time!!! Oops, I want tea and I don't have sugar and milk. Goddammit, not bitter black tea again!!! I knew it… I need something better than just a to-do list to keep me focused!
There is something better. A calendar.
What takes our focus away
The above para describes a problem faced by most of the world, I being one of them during my early freelancing career. It's only several months into my freelancing that I learnt to focus by using a calendar.
Social media and technology have become extremely distracting. It is very difficult to stay focused on what is important. Add to it the random phone calls from friends or acquaintances who want to talk to us for just some time. While it is sweet that they think of us, it takes away chunks of time from our productive zone. We should do better than just let the calls happen.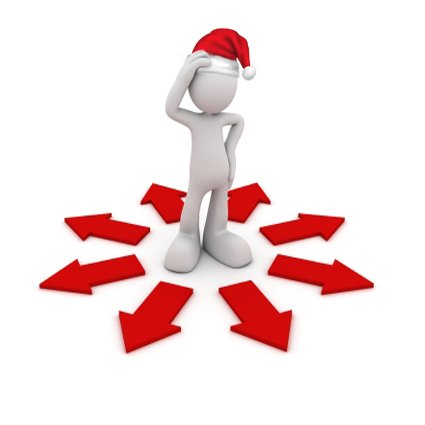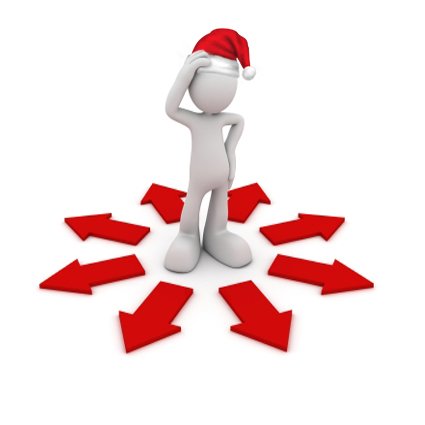 I will explain how to schedule your day on a calendar so that you know exactly what to focus on at every minute every day. Calendars have been around for centuries, but have been made better by technology. Better how? With a calendar, you get to use a smart phone's most distracting feature, i.e. notifications, as your best friend.
The perils of a to-do list
A to-do list gathers a list of tasks to do. It is good to know what to do in the coming hours, days, weeks, months or years. A to-do list narrows down your attention to things that you should be working on, thus rejecting what you shouldn't be wasting your time on.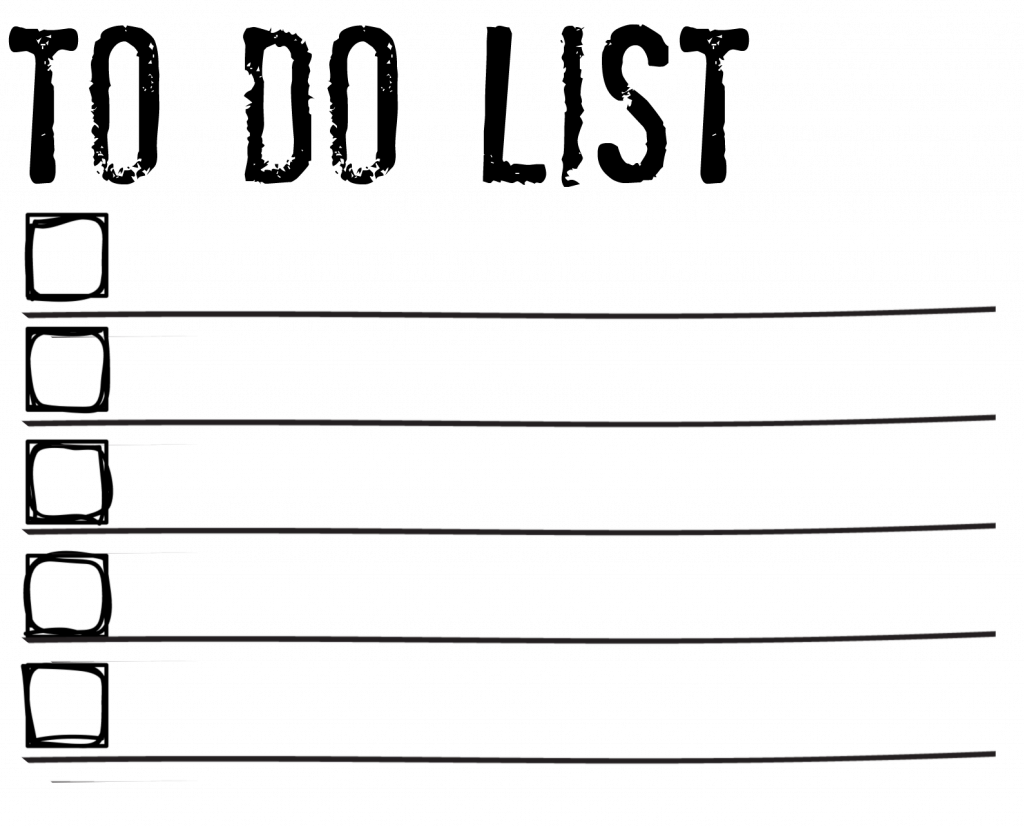 A to-do list is indispensable, but it is just something to start with. A to-do list is NOT the final product. A to-do list does not tell you by when you should complete something. All activities are open-ended. There is intent, but no commitment.
What to do about it
A to-do list needs active review. Hell, you even need to remember to review your to-do list. Why can't we automate this process, such that a to-do list is periodically reviewed and the next task assigned to us?
You can achieve automation by assigning a date and time to the tasks and have your phone ping you when it is time to start those tasks. Even in your deepest state of Facebook intoxication, the notification of a scheduled task shakes you out of your spell.
A tool where you schedule all your tasks as per date and time has another familiar name. Yes. A calendar.
How a calendar can keep us on track
A calendar enforces commitment by binding your task to a specific date and time. Once you put it into a digital calendar with a date and time, the device will make sure to notify you to take action at the scheduled time. A pen and paper calendar will work too (e.g. a diary), but you do need to remember to consult the paper calendar every time you finish a task, to check what the upcoming task is.
Not only will a calendar guide you on what to do, but also help you say NO to things not scheduled. If it is not on the calendar, it isn't scheduled now and you need not and SHOULD not do it.
Why care about staying on track
Everyone has aspirations of achieving something in their life, work, relationships, play and so on. To get to where we aspire to be, we need to work consistently. If we can find a way to keep moving towards our aspired self without getting sidetracked, then our chances of getting to our destination grow.
These days, I am a freelancer and an instructor on Udemy. So I am self-employed. I do not have a boss to run my schedule. I can choose to use my time as I see fit. But it is also easy for me to get sidetracked. For me, a productive day means completing 80% of the tasks I have scheduled for the day so that my self-employment is sustainable and I have time for other things too.
My calendar routine and tips for you
It is important to have a routine to plan your next day's calendar every evening so that you can go through to-do lists and put important tasks on the calendar. Using your planning routine and calendar, you can even change habits and make space for new things. You can weed out what is not working and give more time to things you realise are more worth to you. Only the things that make it to the calendar get done. So you plan and revise your calendar to reflect who you want to be.
I am an early morning person, the type that wakes up well before sunrise, i.e. 4 am. That gives me the luxury of a nice headstart. But every evening at 9:00 pm, I plan my next day. This is one of my pre-bed routines without fail.
I collect a list of tasks from various sources, such as my thought dump journal, master tasks journal, software project plans, blog post mindmaps, book chapter mindmaps, course scripts and due bills. I focus on three major tasks every day, based on my most important goals during a particular month and week.
Prioritising tasks
Next, I colour code my tasks into non-negotiable tasks, regular habits and one-time tasks.
Non-negotiable tasks
I have green coloured tasks, which are never to be overridden or replaced by other tasks at any cost.
All my electronic screens are to be switched off by 9:30 pm. No excuses. After that, only physical books, pen and paper are allowed for half an hour.
I should be in bed by 10 pm so that hopefully I go to sleep before 10:30. This habit enables me to wake up at 4 am every morning without hitting snooze.
My breakfast time is 7:00 am, lunchtime 12 noon and dinner time 7:30 pm. Not negotiable. These mealtimes are to be honoured even at my busiest state of activity unless I am outdoors.
I work out every morning between 6:00 to 6:30.
From 4 pm, I am not to touch any kind of work related to my goals or career. Post 4 pm is tea time and recreation. Priya (my wife) and I go to the mall in the city centre or to a natural promenade such as lakeside or we just walk on the lawns outside our apartment.
YES, recreation needs to be scheduled and made non-negotiable. Otherwise, it becomes all too easy to work at the expense of your leisure time. Modern work culture glorifies such 'sacrifices'.
The green tasks are the foundation of my calendar. They take care of my health and my most cherished relationships. They will be part of any version of my calendar, no matter where I am staying currently or where my career leads me. Timings may vary here and there, but the tasks will remain. Once scheduled, their timings will never be overridden by any other task, minor or crucial.
Non-negotiable tasks form the pillars of my calendar. They give me space and the boundaries to plan my other tasks with. How do they give me space? E.g. the time between 4:15 am and 5:40 am has no non-negotiable tasks. That slot becomes my first goal slot. It's free for client-based work, course work or blogging. My lunchtime is 12 noon, so I do not entertain a client who wants to have a 30-minute call at 11:45. Absolutely no skipping my non-negotiable lunch for a phone call.
I put my phone into Do-Not-Disturb and silent mode from 8:30 pm. I don't encourage any project work after 3 pm. Since I wake up at 4 am and start work within 15 minutes, my brain is fried by late afternoon anyway. Even if a client insists that I work beyond that, I won't be able to put my best self forward, so I simply refuse.
Assigning priorities and a schedule to other tasks
Once the green tasks are set in place, there are two more types of tasks to take care of. Some projects, such as writing a book, require that you build a habit over several weeks to a few months. I call these regular tasks or habits. In my calendar, you will see them in lavender colour. More examples include learning and practising a new language, learning a skill such as a guitar, building your own furniture, undergoing physiotherapy or having a glass of lemonade every afternoon in summer.
Lavender tasks remain on the calendar either at a specific time per day or at different times every day. A set time per day is more effective since consistency is one of the cornerstones for a new habit. Regular tasks remain on the calendar for an entire season or for the duration it takes to complete the task by a little bit every day. Activities that repeat periodically, such as paying the electricity bill or paying rent are also regular tasks. Doing my taxes and renewing subscriptions often recur every year. Since they repeat at regular intervals, they qualify as regular tasks and are coloured lavender too.
If a lavender task gives you joy, it may qualify as a green task for the rest of your life. You may start playing an instrument at a set time every day because you want to master it. But you get better and the experience becomes soulful. So you want to continue it for the rest of your life at that time slot every day.
Finally, one-off tasks, that I colour red, are tasks that need to be done once. These are also tasks that need to be scheduled on a per-need basis. Red tasks may never recur, e.g. buy plane tickets to attend Robin's marriage. Or they recur, but not at a set schedule, e.g. Two of my tee shirts faded beyond use, buy new ones to replace them.
Assigning time slots
I tackle 3 major work goals, each taking 2 hours, every day. That makes it 6 hours on my major goals of the season. Usually, each of the 2-hour blocks is broken into 4 sessions of 25 minutes each, with a 5-minute break in between. Or they could be 2 sessions of 55 minutes each, with a 10-minute break in between.
My meal slots take 30 minutes each, i.e. breakfast, lunch and dinner. Along with prep time, each mealtime is allotted an hour. An hour also goes every evening to my shut down routine, which includes planning for the next day.
My secondary goals, that are less important to me than my most important goals, get 30 minutes each. E.g. stock trading every weekday, learning a language and reading a non-fiction book to expand my knowledge.
Other tasks that need to get done every day, such as chopping vegetables for food, meal prepping, booking tickets, journaling, making and receiving phone calls, etc, each gets 10 to 15 minutes. Two to three such tasks can be completed within half an hour and 4 to 6 tasks in an hour. But I try not to spend an hour continuously to complete a series of shorter tasks. Rather, I spread them in small slots throughout the day.
Scheduling on calendar
The green tasks go into the calendar first. These are non-negotiable. Green tasks are usually concentrated towards one end of the day. Many of them will either take up mornings or evenings. There will be fewer green tasks in the afternoon, such as preparing and having lunch. If you need a nap every day, then that takes up a slot in the afternoon too.
Regular or lavender tasks are important to your goals. They take you towards your most important goals in life, one day at a time. Usually, these tasks need 2-hour sessions. Treat them with the respect they deserve and reserve large chunks of time on your calendar.
I mentioned that you can most likely fit just 3 major tasks from your most important goals per day. Schedule the tasks from your top priority goals early in the day and also during the first days of a work-week. As you progress through the day and the week, your tasks should also progress from your most important one to the ones that are important but not as much as the ones you complete early in the week. The idea is to complete your most impactful tasks as early in the week as possible and as early in the day as possible.
Occasionally, you will have important tasks, the red ones, that must be completed just once. They most likely come with a deadline. So, schedule them just a day or two before they are due. Avoid putting them off until the last hour. E.g. if your one-off task is to hold a review meeting with your design team and you need the meeting to happen no later than the 16th of this month, then schedule the meeting on 13th. This gives you the margin to allow for last-minute cancellations or to have a follow-up meeting if the original meeting is not satisfactory.
Margin between tasks
Please remember that you are not a machine and that you need breaks between tasks. Make it a point to schedule 5-10 minute breaks before moving onto the next task. You can use this to take a walk outdoors, talking to friends or loved ones over phone/chat and brewing a nice cup of tea/coffee to pat yourself for a job well done.
You should break activities that span an hour or more into smaller tasks, each of which can be done in 25 minutes, with a break of 5 minutes between tasks.
Guarding your calendar with an iron fist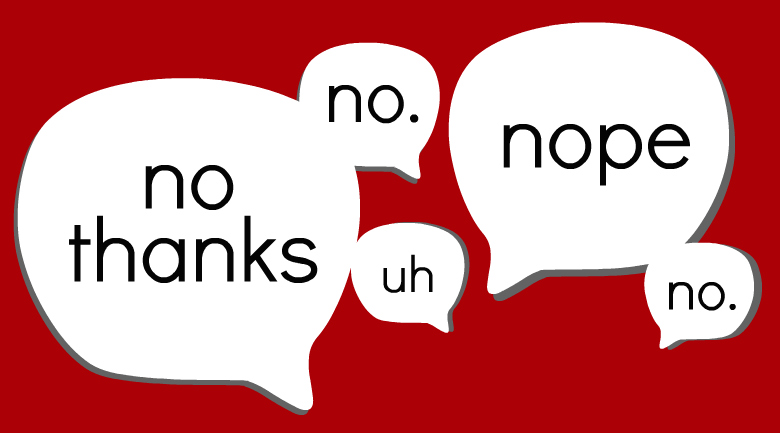 Remember, your calendar is a commitment to yourself to take control of your day. This means that it is important not to allow others to take away precious chunks of time from it. A calendar is also a list of things NOT to do for the day.
Social networks and phone calls are to be banished while you are hard at work at some task. It is okay to pick up a call and ask to call back at a time when you are free. It is okay to tell a friend that you will call back when you can freely listen to him/her and actually enjoy the conversation.
Things which are not on the calendar do not get a green signal. Facebook, Twitter and Whatsapp are to be banished until the recreation schedule in the calendar. But if Facebook and Twitter engagement is part of your business, you should probably schedule half an hour in the day for it. But no mindless surfing on your timeline. Go straight to your business page/handle. Better yet, install an app like AppBlock on which you can set up distracting apps to be blocked during your working hours.
Switch off or silence notifications from all the distracting apps. The only notifications allowed are those from the calendar app itself.
Adjust and refine
During your first week or month, your deadlines might fail for some of the tasks on your schedule, since you are still learning how to schedule efficiently. That's perfectly alright. Life is all about learning and improving. This is why we need the evening routine to spend conscious time on planning our calendar for the next day. You learn from scheduling mistakes and get better as time goes by.
One or two days without a schedule
Just like your work, your calendar can take a rest for a day or two every week. Saturdays and Sundays are usually considered weekend. But Priya and I, being self-employed, have reserved Tuesdays and Wednesdays to be our weekend. Why? Just to go against the grain, no other reason! We promise another post for that intriguing decision.
People also prefer to sleep in and wake up later than usual during off days. Note that some of the non-negotiable tasks (green) such as lunch still stay on your calendar even for weekends, but they may take up different time slots. Regular tasks (lavender) can take a break too. One-off tasks (red) need not be scheduled unless the deadline itself is around the weekend.
It's also possible that you prefer to spend the weekend outdoors, such as on a hike or on a long drive. It may not even be possible to stick to a schedule. Which is perfectly fine.
Conclusion
As you can see, a calendar is a much more effective tool compared to a to-do list in setting up your life for success. But remember that a calendar is not a dictator. It is a tool through which you commit to date and time. You promise yourself to work the most important goals in your life. A calendar drives you to fulfilment through your own choice & commitment rather than by punishment and consequences.
Tools to use
Further reading
We are the living blog posts
Other blog posts
Books