The D-Day: Preparation and Training
It was the most important day for the batch 292 Basic.
It was the day for which we had all been rigorously training for the last 21 days, waking up at 4 AM to run uphill in the mall road of Darjeeling oblivious to the beauty of Kanchenjunga around , climbing and rappelling rocks, rigorous ice craft training, trekking up the hills of Sikkim with backpack weighing over 25 Kgs and camping at temperature sub zeroes.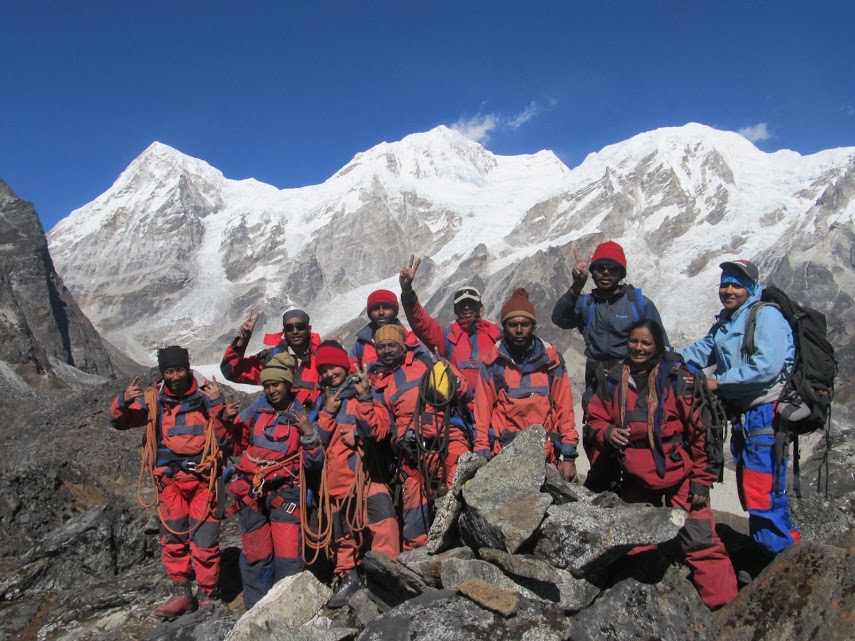 Getting Ready for the Big Day:
The whole batch or whoever was left of the rigour of the Physical training, arduous treks and the unforgiving mountain sickness assembled at the HMI base camp at Chowrikang. The dry fruits and snacks were distributed, the snow boots were packed or worn, breakfast consumed quickly with a mixture of anticipation and fear, packed lunch was collected and we assembled with our instructors and batch mates. Our course instructors told us all to put our best foot forward and reach the summit.
Towards the Peak: My Big Dilemma
We started from the HMI Base camp toward Renok and a long trek awaited us. After a couple of scheduled breaks in between, we reached the base where we had to rope up (a group of 7 – 12 mountaineers are tied together with a rope and they climb as a group for better safety and support). It was a tough trek, I was tired and disillusioned, added to by my sickness in the previous days, and prolonged stay in high altitudes. I wasn't sure how much more lie ahead and I wasn't sure I could carry on any further. Roping up with the batch is a huge responsibility for everyone involved as no one can back off until the summit is reached and we get back. I did not want to be a dead weight on my batch mates, adding to the challenge that was already ahead of them.
Belief: The pole aroud my hitch
One of the Everest Summiter and our Sherpa instructor, Lakpa Sherpa said loudly "Those who are too tired to continue can choose to stay here, until we get back." I was tempted by the offer and looked at our instructor, Prashant Sir. "Sir, I don't know if I can make it. I don't want to be a burden to the rest of you, I don't even the energy to wear my harness and rope up. Let me stay back" Prashant sir looked at me and said "Priya, you can and you will reach the summit and I will make sure it happens".
Hitch Knot and Pole:
Like a Hitch Knot, which count on the support of the pole/rope to keep itself in position, I held on to Prasanth's sir Beliefs. I did not want to not let him and myself down. And so I roped up with rest of my Rope (Team) mates. It was a technical climb, but not very difficult, atleast not as difficult as I imagined it would be. The narrow ridge was a bottle neck to the movement and allowed us to take sufficient rest as we inched slowly towards the summit up the Renok Peak. It was amusing to see how far we had come. The View was amazing. Slowly and Surely I reached the Renok Peak with the help and encouragement of the rest of my Rope (team).
I Summited Renok Peak.
On Top of the World:
Words cannot explain my joy at that time. At 15,500 ft it did really feel like I was on top of the world. I was grateful to my rope mates and most of all to Prasanth Sir… I held his hands and with tears of happiness in my eyes I said "Thank you so much Sir, you have no idea what this means to me". He looked at me said "I did nothing. You climbed and summited all by yourself." and I said "But you believed that I could and It was in the strength of your belief, did I climb. I owe it all to you."
Looking back to the Day:
The Power of Beliefs:
But the most important moral for me in this life story is that, even the strongest of people, have their moments of doubts and weaknesses. As a mentor, coach, parent, teacher, boss, friend,spouse what do you tell your student, child, employee,friend,spouse ? Do you fuel their faith or their doubt. Sometimes all they need from you is a little belief to be able to pick up themselves and carry on with the journey.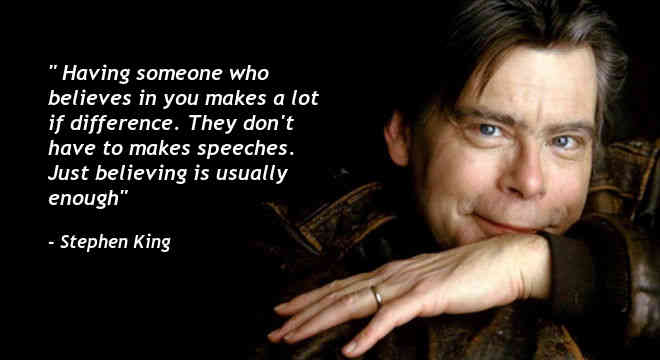 iBelieve:
I have decided that I will be the person who will believe in the friend, employee, spouse, student to be able to do what they wished to do. I will be the catalyst and their source of faith. I will not be the person who will doubt their ability or intentions.
I will be the pole to their hitch, a support and a grip, with faith in the heart and a prayer in my lips.Has someone's belief in you made something possible in your life that you never believed it to be or Have you been the source of someone's faith and made the magic possible in their lives. Share your stories for us to learn.
Loved what you read – Share it with your circles/Friends…This might be a message someone needs to hear today !!