Imagine this scene from your childhood. You have just built yourself two LEGO battle tankers. You are sprawled on the floor, firing imaginary shells into the air across the two tankers. You make noise as you fire … bang… crack! Your hero tanker has taken a few hits and is weak. Your enemy tanker is just two shells away from destruction. The suspense is building and you are totally in the zone, lining up your hero tanker's barrel at the enemy tanker for two final shots.
But your mother calls you and says that lunch is ready. She is insistent that you eat it NOW! You say, 'Just two minutes, mommy'. But she is adamant. She has a kitchen to clean up and dishes to do before she can start her next meal prep. You have to go RIGHT NOW or she will get angry. She reasons with you that you can have lunch and resume 'LEGO tankers'. Sure you can do that. But you have been shaken off your zone — the total isolation of focus that gets you physically, mentally and emotionally involved in what you do.
In the modern nuclear family, your mom no longer tears you away from your zone. But, you are constantly ripped away from it by meetings, phone notifications, calls and people visiting your desk. In this post, let us talk about how workplaces should be designed around the two types of professional people: those who need to interact with others to get things done, i.e. the managers, and those who need isolation to work at their best, i.e. the makers.
The tale of two persons: Maker and manager
In one of his most viral blog posts, "Maker's Schedule, Manager's Schedule", Y-Combinator's co-founder and venture capitalist Paul Graham talks about two types of people and how their schedules affect their productivity. He enumerates that two types of persons are needed for every project, the manager and the maker.
The Manager
A manager is responsible for thinking ahead, planning, making to-do lists, scheduling, talking to people, assigning and then moving on to the next items in a list so that the team stays on top of the project. The manager's schedule is based on scores of tiny tasks throughout the day, each one lasting from a couple of minutes to two hours at most. The tasks generally involve surrounding themselves with people, interacting and talking to them on a daily basis.
Most of their work is based on the assignment of tasks to others and then gaining feedback from the assignees later. For instance, a manager says, "Alright, Mr Designer, please get to work on our new logo design". This task takes only a few seconds for the manager to say and another few seconds to note down on a calendar, "May 9 2016: Designer begins work on Logo". The manager then moves onto the next task on the list, which may be speaking to the copy-writer, "Mr Copy Writer, we require content for the home page."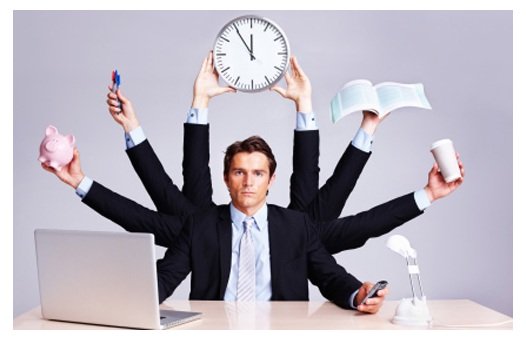 The manager often lives in the future or the past, with questions like, "What were some of our delays during the last quarter?" (past) or "What can be done to double our number of users two years from today?" (future). A manager's way of life is predictions, reviews and hypothesis.
The Maker
The second of the two persons is the maker. The maker is the person who has specialised skills to actually perform tasks. This is the player who lives 'right here, right now' like the young LEGO tanker player. This type of person needs hours of uninterrupted time for his/her best work. The first 15 to 30 minutes are spent warming up from an unprepared mind to get into the zone, after which the productivity hits the peak.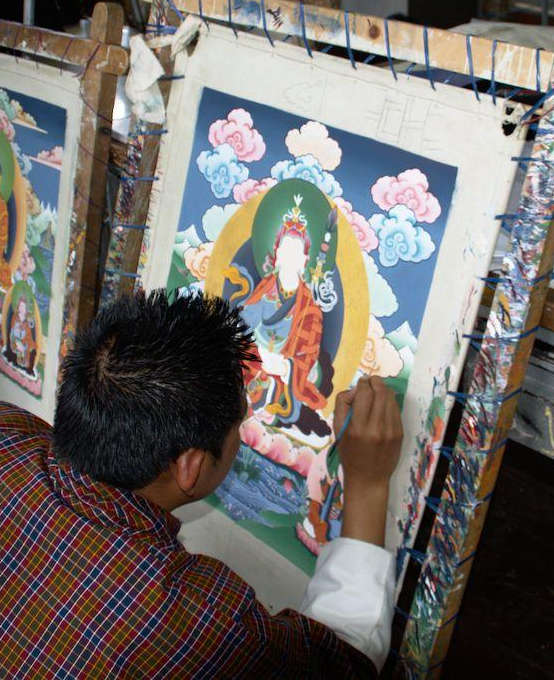 Any interruption to the maker's zone will reset his / her mind to a cluttered state, where thoughts about the new conversation will take over those related to the task being worked upon. Think of it as a fire kindled steadily and then someone dousing it with water. The fire will require time to build again and reach peak. This category consists of professionals like engineers, artists, designers, authors, accountants and others who require huge chunks of uninterrupted time for work to flow smoothly.
Maker vs Manager: The eternal clash
Seeing that the maker and the manager work at different levels, we can assume that they chug along with their own work comfortably right? Well, not quite.
Let us take our LEGO story. We are in the zone with our LEGO battle tankers and wouldn't like to be interrupted. But mom has tiny little tasks all day to ensure that the house runs smoothly. If she is a working mom, then she has her own world of work to catch up. She would like nothing more than for you to come immediately for lunch. Your game continued and the delay it brings to lunch will push her carefully scheduled day into disarray.
In the corporate world, the manager has small tasks to run throughout the day. He/she has clients to answer to and plans to make and alter depending on how the different stakeholders want the project to continue. The manager will need to speak to the makers from time to time to find out for example how much code developers have finished, whether the designer has finalised a fresh design, whether the accountant has found ways to save costs and so on. And just like mom, the manager would like nothing better than to speak to his/her makers NOW! So that his/her promised schedule with clients and investors leads to progress. This results in a barrage of suddenly called flash meetings which may last for minutes and even an hour. That is enough to throw the makers off their gear.
How can makers and managers co-operate
The manager wants to know how the project has progressed. For this, he/she wants to speak to his/her makers. It is clearly unreasonable to walk on the maker and interrupt him/her from his/her sweet spot zone. The maker also doesn't want to attend flash meetings all day since that puts his/her productive schedule at peril.
But the maker's isolation shouldn't be so complete that the manager cannot get hold of him/her for timely updates on progress. Also, projects may change direction, thus deeming the maker's work invalid. The manager needs to speak to his/her makers regularly to keep updating them about what's new in the project requirements and how the makers should change what they are working on.
Pre-committing to meetings
Both can arrive at a consensus by setting a fixed schedule to meet up regularly to a fixed schedule. The frequency of meetings can be mutually agreed upon by the manager and the maker. As a rule of thumb, meetings should not exceed more than once per day.
Next, meetings should be scheduled at one of the ends of the day, or just around a big break, e.g. start of the day, end of the day or just before or after lunch. The schedule should be respected without delays. A morning meeting ensures that the participants are fresh and sharp. It will also make sure that an agenda is set for the day.
A meeting should be brief with a clear agenda. It should only be attended by those who can really benefit from it. Never schedule something that involves the entire IT team. IT teams are usually split into front-end programmers, backend programmers, design staff, DevOps, etc. Be sure to isolate the teams who will really benefit from the meeting.
A meeting should be as brief as possible, definitely not exceeding an hour. 15-20 minutes are ideal for covering most topics. Participants whose role in the meeting is done should be allowed to walk away immediately.
The idea of a sterile cockpit
In their book Switch, Dan and Chip Heath talk about the concept of a sterile cockpit. In a plane that is taking off or landing, no one is allowed to talk anything other than what is essential for the plane to fly safely. Once in auto-pilot mode, the conversation can even be casual to the point of discussing relationships.
Companies have borrowed this idea to ensure that their makers are not disturbed during certain blocks of time. There are cubicles so that visual distractions are cut off. Chat applications are disabled so that no one is tempted to ping, "Can you come here for a moment?". No one is allowed to approach the makers during the sterile time. This helps the maker get into and stay in his/her zone for longer periods of time.
Working from different locations
Although there is no concrete evidence, makers and managers have often reported improved productivity when they work from different locations, which may mean different floors in a building, different buildings, different cities and working from home. It is attributed to the fact that the longer distance reduces the number of casual / flash meetups, thus saving the maker's productive time. Meetings are often via channels such as telephone, Zoom, Skype or Hangouts during very specifically scheduled times.
Conclusion
Any project needs both managers and makers, both with very important roles to play. Both need to meet up in order to collaborate and steer the project where it should be heading. It is best to allow the maker sufficient time to hit his/her stride and get the work done, but at the same time, touch up with the managers frequently in order to show progress and to receive guidance on how to proceed.
Further reading