Two and a half years back, Jonathan @ JKB set out in his bicycle from his home in London to meet his mom in Denmark. He has since cycled across 4 continents and ___ countries on his bicycle. Before the journey,he had never cycled more than 10 Km at a time. He truly set off with no experience or even a plan and has literally come miles together. He travelled across Europe, Asia, Australia and New Zealand and is currently pushing his pedals somewhere in USA. I had been closely following his FB page and blog for a while.
JKB's blog has a wealth of information for any novice biker aspiring to prepare for a long distance cycling trip. It immensely helped me in planning my recent 405 Km bicycle trip where inspired by JKB, Hari (my husband) and I biked and camped on our way. JKB's humble beginning and story gave me a lot of confidence that anyone can do this. But how? I had a million silly and not so silly questions and he generously responded to all of them.
Trip Funding
The first question most people ask travellers is 'Paisa kya tera baap dhega?' or in English, "How is your trip funded?". I ask JKB this quintessential question and he said "My savings. I worked for three months in Australia when I went broke and saved enough to continue my travel."
Backpacker's Budget Secrets:
He camps when he can  or gets free stay in places using sites like Couchsurfing or Warmshowers. So JKB's expenses are solely related to food. Even for food he eats out in cheapest establishments in many cheap countries like Indonesia and cooks with his camp stove and utensils in costlier places like USA. That makes his expense at under $10 a day even in the most expensive countries.
"And how do you know which are the cheap establishments in a foreign country?" I ask him puzzled.
"It's very simple. Just look for the dirtiest establishments with the simplest of furnishings. Those places will probably be serving the best food too! They won't have signs in English, so just go in and point to what someone else is eating. In Uzbekistan my favourite was comsa pastries, in Vietnam it was noodle soup, in China it was the stuffed buns breakfast.
You'll figure it out when you're on the road.", he added wisely.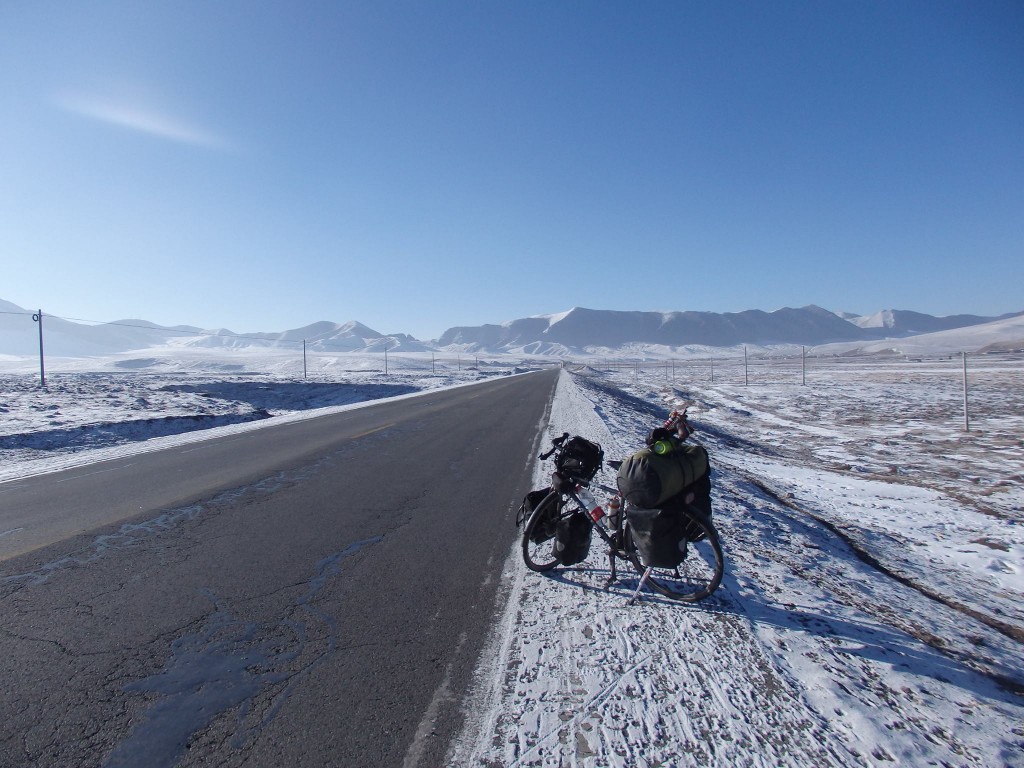 Getting around in the Trip
How do you manage to move around in non-English speaking nations? I asked JKB.
"I am good at learning the basics of new languages. Everywhere I go I quickly learn a few simple phrases such as hello, goodbye, how are you, good, bad, 1-10, how much, where is… etc. I usually nail these within a day or two in a new country if not beforehand. I'll write them down in a notebook and repeat them as I cycle to memorise them. Those simple words help a great deal.
Body language and sign language will be helpful anywhere where there is no shared language but I also have a special 'introductory note' to give people in their local language. I'll find someone who speaks English and ask them to translate it for me. The note introduces myself and says what I'm up to. There's also an optional second half explaining that I'm looking for a place to sleep that night and it asks if they can help me find a safe place to camp."
"Wow..Introductory note is a super innovative tip" I exclaim admiringly at the ingenuity of the idea.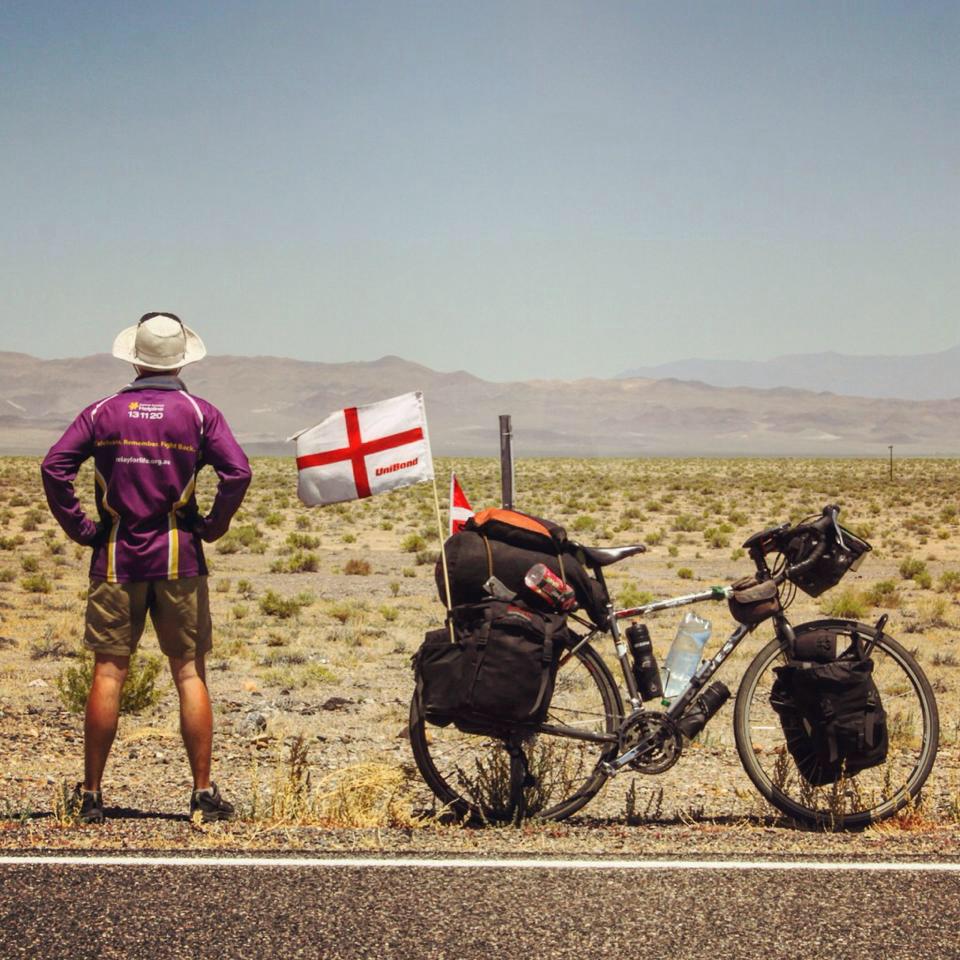 Visa regulations
Expense check , language check.
How about the Visa requirements. Is it not confusing/overwhelming?
I don't think it is that complex. These days all the information you need is online. The most difficult place to get visas for is in Central Asia. For that part of the world, caravanistan.com is a fantastic resource.
You won't get scammed if you apply for letters of invitation/visas through companies that are known about and have a good reputation. If an official tries to squeeze a few extra dollars off you at the border then stand your ground, but be very confident it is a scam before you start refusing to pay 2 bucks!
 Being Safe
I then asked him the one big fear that most travellers are scared of. "How do you keep yourself and your things safe?"
I've never been robbed but I try to exercise caution with my valuables. I store those items away from sight, in different bags and always keep my items of value on my person at all times. The best tip is not to take anything that expensive in travel! I have a cheap laptop and phone etc. because even if they don't get nicked, after enough time getting rattled around in a bike pannier anything can break.
Any tips on safekeeping of Electronics?
Make sure electronics are stored in a waterproof bag. It would be a shame for anything to break after getting wet in a storm. Extreme heat shouldn't be a problem as long as your gear isn't exposed to sunlight but temperatures far below freezing can be a problem. Batteries may not function normally in extreme cold. If this is an issue, then keep items inside your clothes and store them inside your sleeping bag at night.
Staying Connected
Now that we are talking electronics, how do you keep them charged on the road?
I carry a power bank with me which is is enough to keep me going for more than a week at a time. I'm not very reliant on electronics so it is not a big problem for me. There are not many places in the world where you will cycle for more than a week and not find anywhere to charge stuff. I like to keep power in my phone and camera but if they go dead it is not an issue to be without.
Yeah.. A digital detox if we run out of power. hmmm…so you mean it's safe and not that hard.
Being Strong
What about the physical strain of cycling every day..That's got to be hard.
A cyclists distance covered varies radically depending on terrain, altitude, and even somethings as variable as the wind direction. So JKB mostly plans his day based on time and his camping requirements. "If I am wild camping I generally start looking for a place to sleep in the late afternoon. In an empty place – like a desert – I'll just stop when I'm tired and give myself around an hour before dark to set up camp and cook dinner. If I'm somewhere where it is difficult to stealth camp I may give myself a two hour window to look for somewhere suitable.
Once I've found a spot I'll pitch my tent and get dinner on the go. I usually go straight to bed when it is dark so that I'm ready to get cracking at sunrise." says JKB.
And what about the emotional Up's and down's in the trip. Road can be a very lonely place…
At times it has been hard to spend so much time alone but fortunately I enjoy my own company. I am often homesick but now that I am heading back to the UK that doesn't really feel like a problem!
Learning from the world trip
What is your major takeaway from this trip?
I have a much better understanding of how the world works on both a global & local scale and a clearer picture of my place within the system.
The nature of this travel has forced me to engage with strangers in a way that I never normally would and this has allowed me to experience the good side of humanity. I always need to ask favours from people: eg. can I sleep in your garden tonight? and that puts me in a position where I am able to experience the nice-ness of strangers.
That was pretty informational and inspirational. I hope I had covered all the questions any wannabe world travel enthusiast or cyclist may have. If you have any specific questions for JKB, please post in the comments.
JKB's journey of 40,000 Km's started with a single pedal. So get on your bike and start pushing!!