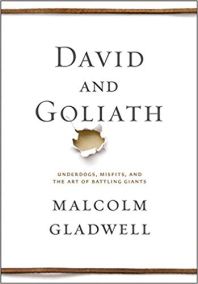 Hardcover: 320 pages
Language: English
ISBN-10: 0316204366
ISBN-13: 978-0316204361
Buy Here : Amazon.in or Amazon.com
Malcolm Gladwell, in his book 'David and Goliath' covers the story of unlikely success. Instead of the cliche of how persistence and hard work pays, he analyzes the stories in depth and brings about how the underdogs chose a different path to win the game and how this learning can be used by us all.
Continue reading Book Summary: David and Goliath by Malcolm Gladwell

We know you love books. We would you like to give two FREE audio books. Grab your trial Audible Membership with Two Free Audio Books . Cancel at anytime and retain your books.