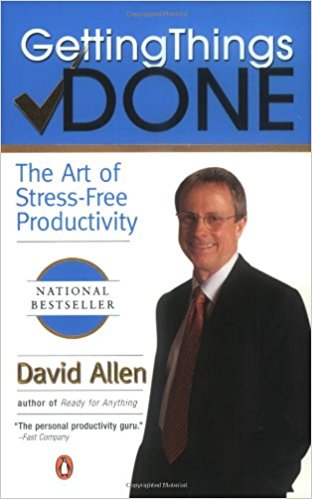 Book title: Getting Things Done: The Art of Stress-Free Productivity
Author: David Allen
ISBN-10: 0142000280
ISBN-13: 978-0142000281
Buy on Amazon.in | Amazon.com
Intro
The biggest problem in our modern life is that we overload ourselves with information and objects, but don't have a good system to organise them. As a result, everything is a tangled mess, where we can hardly find what we need. Be it our houses or our email inboxes, we always face two problems.
We search all over the place and don't find what we need immediately. This wastes a lot of time, which could have been put to productive use.
Eventually we give up our search and get copies of the same thing. This adds to our clutter and the size of the proverbial haystack, making it more difficult to find things the next time.
In his book, Getting Things Done, David Allen attacks the problem with a 5-pronged plan that you can start applying right now. Continue reading Book summary: Getting Things Done by David Allen

We know you love books. We would you like to give two FREE audio books. Grab your trial Audible Membership with Two Free Audio Books . Cancel at anytime and retain your books.