A friendly conversation,
B: 'Exam is in a week, why don't you put more efforts into study. You know this exam is difficult is to crack'
A: 'Well, that's exactly why. It's difficult to crack and I probably won't. If I put in as much efforts as you do, I'd feel terrible about having failed. Now that I'm cool about it, I wouldn't feel as bad when I fail'
B: hmmm…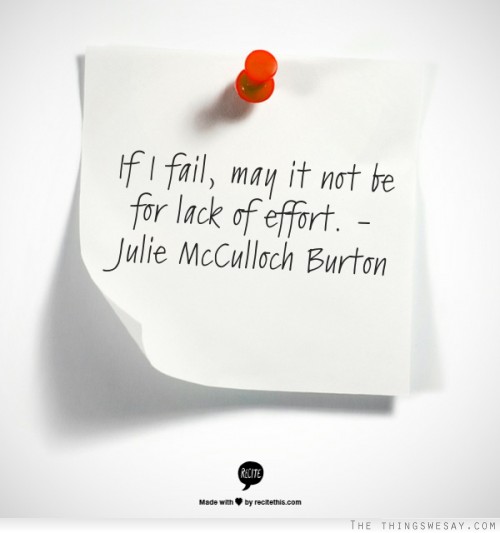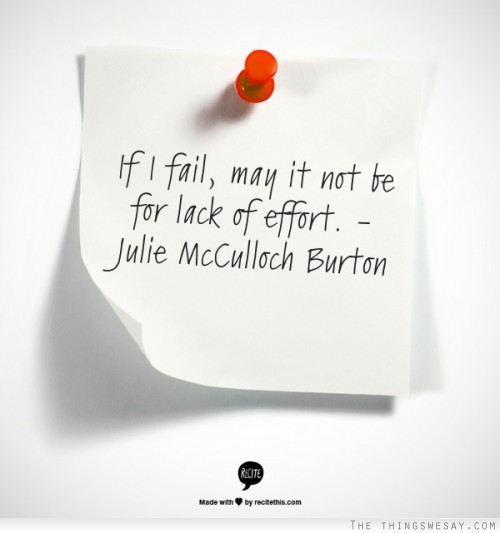 A:'So you tell me, why are you putting in so much efforts in a exam where you have less than 2% of cracking it'
B: 'Well, I want to put in my best efforts into this, my 100%. I don't want my lack of efforts to be the reason why I failed, if I fail. So that if that happens I can quit in peace without feeling bad about it.'
Both turned to another friend.
A: 'Hey C, Why do you put so much effort into preparation for something you have so little chances to succeed'
B: 'And what if you failed?'
C: 'I love the challenge when its tough and chances for failure are high. If I fail, I will look at what went wrong, take that as a feedback and do better the next time around to ensure I succeed'
B: 'And if you don't next time as well?'
C: 'I will try again, until I succeed. Because this is important to me'
Which one are you ?