Essential Beauty
We have been visiting several Architectural wonders of ancient India in the last few weeks. Temples made of soft rock with round pillars, intricate carvings in the ceilings and sculptures in every facade, churches where every wall, ceiling and glass said a story, tombs, minarets, beautiful wooden roofs without a single nail, palaces with wall murals in natural dye, furniture made with wooden carvings, stone railings with elephant and bull heads etc.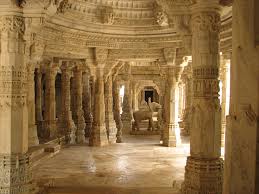 The buildings were built by different kings, often different kingdoms. Some where places of worship of different faith and some where houses. The theme of decoration changed, the materials used changed, the message conveyed changed, but there was one thing that did not change between these different types of buildings.
That one thing was beauty.
Beauty was not achieved by gold plating the tombs, adding 10 different colours to the facades of the building, putting up walls, boxes and pillars where none are required. Every pillar, every ceiling, even every type of dye used, fountains had a need to be there to support the building structurally – Pillars and ceilings for physical supports, dyes to prevent corrosion and fountains to water the gardens. The place was minimalistic yet beautiful. Nothing more could be added or removed from what was already there.
My minimalistic house:
In my parental home too, like that of most south Indians the wall was plain, the doors were plain. The attic was covered with plain looking wooden doors. The fridge, the dining table, washing machine, sofas, walls, everything was utilitarian. We didn't even have any of our own family pictures or ones from the holidays on our walls.  All decorative pieces, which were mostly received as gifts or pictures taken during any recent wedding were put in a dedicated place called showcase. It was as if we were afraid to stake a claim on the place we lived in.
In the previous generations, there was a lot of orthodox about photos reducing the lifespan of a person. The one time a photographer was called home was when the elderly passed away- to take that one last picture to keep in their memory. Fortunately, we have now overcome orthodox of crossing oceans and taking photographs. But still most homes don't display even their own family pictures, nor does it have any adornments of any kind.
Decorating our home:
My husband Hari and I were first introduced to this idea, when we were listening to a podcast of Ramit Sethi with Tim Ferris. Ramit Sethi talked about how plain and utilitarian his home used to look and it dawned  upon him that it did not have to look that way. It dawned upon us too, that we need to personalize the place we call home.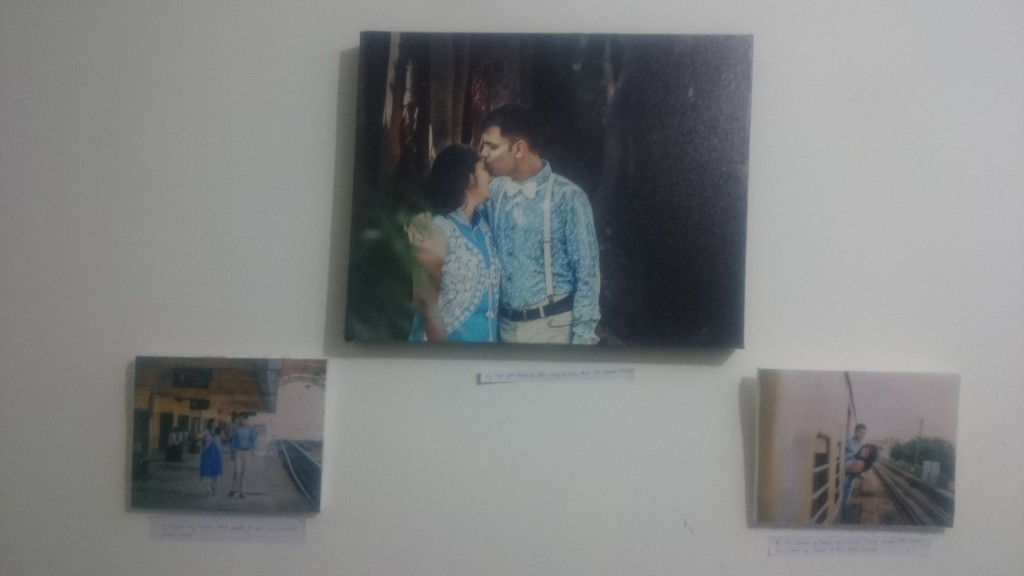 Making the house into a home:
Adding beauty to our lives can be done in many ways, but it doesn't have to cost a lot.
We spent only a grand total of 2K, and a evening to get some pictures printed, some glue, and discarded packing material to convert our house into our home – a place that is welcoming and stands as a testimony to our love.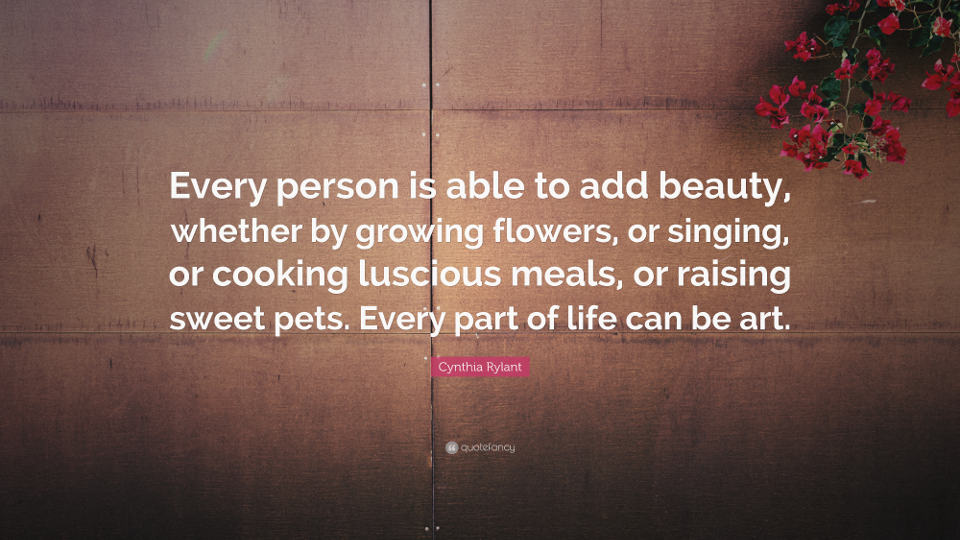 You don't need a huge wooden elephant or canvas painting of some famous painter to decorate your home. Post your kids favorite painting in their room, pictures of your holiday in the hall, memorabilia on the table. Get a picture calendar of your favorite quotes. Put fresh flowers in the vases. Get a bookshelf. Don't just live in a house, live in a home and make the home come alive to you. Add beauty to your lives. You're worth it !!